Mineral resources team of Ukraine headed by Roman Opimakh presented a list of mining business opportunities during the Ukrainian Recovery Conference, which took place in London.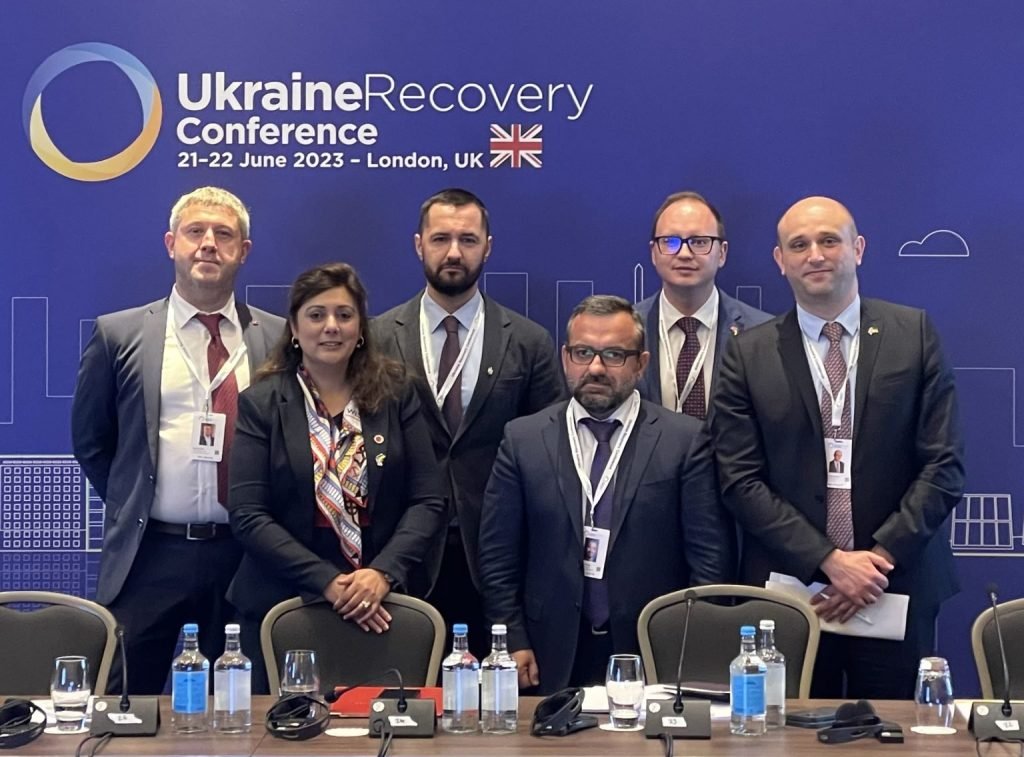 Ukraine proposes a wide range of mining investment opportunities. Nearly a 100 projects of the main ten critical raw materials (Ilmenite, Rutile, Zircon, Lithium, Graphite, Nickel, Beryllium, Rare Earth Elements, Polymetallic, Zink) are in the list right now. Of these, 38 deposits are licensed, including 10 brownfield sites with a current production, belonging to national and private operators, Ukrainian and international investors.
Realization of the full value chain of the largest 10 projects require the construction of mines or quarries and around 20 new processing factories. 15 billions of investment is required to set up these projects.
More details: https://lnkd.in/diQpTnSk
«Ukraine shares the strategic goals of the EU for mining, refining and recycling of critical raw materials. We expect those and other Ukrainian projects could also be identified as Strategic for the EU in order to meet Europe's demand for CRMs», – said Roman Opimakh. 
Ukraine's business regulation has been reformed to make the country an attractive place of investment, an easy place for international companies to do business and enable the Ukrainian CRM sector to move further up the value chain.