Director General of Ukrainian Geological Survey, Roman Opimakh met with Ashitani Yasuhiro Head of the Marubeni Corporation Kyiv Liaison Office. Marubeni company initiated the meeting to discuss current development of the critical raw materials sector in Ukraine.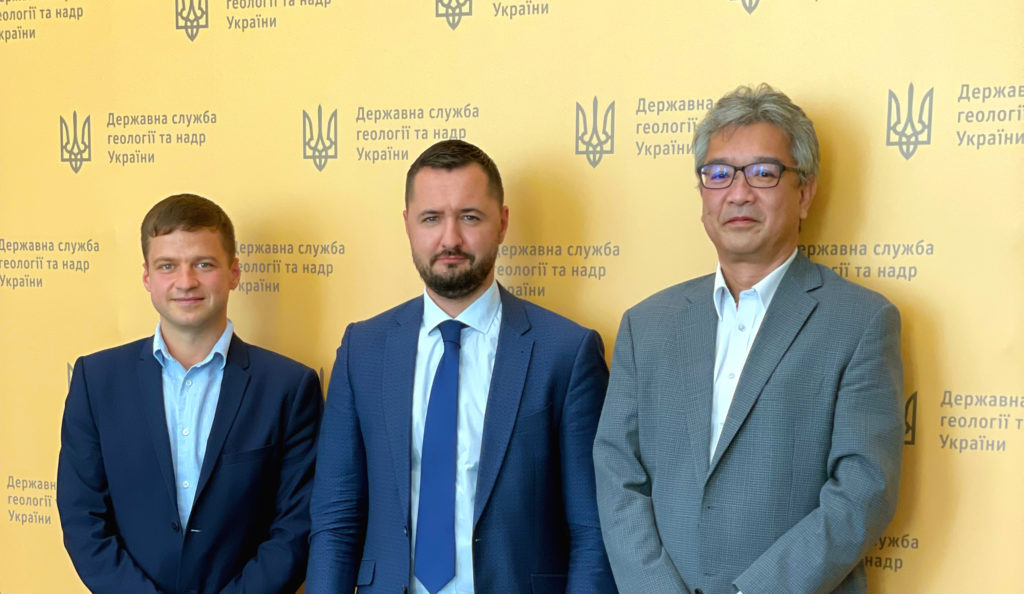 The company has a significant portfolio of successful investment cases in the mining and manufacturing industries all over the world.
The company is interested in «green» investments in such industries as the manufacturing of batteries, electric cars, and electronics. Such industries require access to the raw materials sources, specifically lithium, cobalt, nickel, graphite, fluorite.
Roman Opimakh showed to the guests an online tool, named «Investment Atlas, which helps investors to find blocks to be nominated for an auction.
Also, he mentioned that the Law defined the basic principles of state support for investment projects with significant investments. These include those industries, that cover priority industries for the state, including the extractive industry.
Currently Ukraine offers a transparent way of purchasing subsurface licenses via electronic auctions, which are available at the UGS website.