Director General of the Ukrainian Geological Survey Roman Opimakh had a meeting with the UK critical minerals intelligence centre.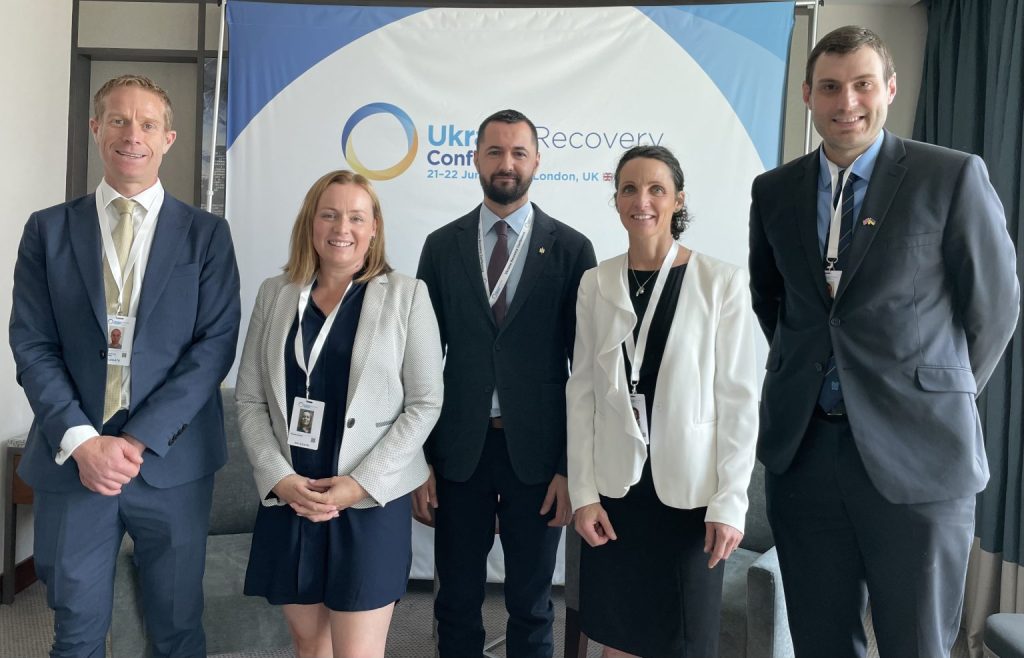 «There are 30 mining business opportunities in the Investment Atlas. These unlicensed fields could be nominated for open auction or international tender. On top of that, we placed over 50 deposits of CRMs on an interactive map, among them are many promising sites that are available to be nominated for pioneering exploration and further development», – said Roman Opimakh, UGS's Director General. 
Ukraine's business regulation has been reformed to make the country an attractive place of investment. Thanks to digital solutions, Ukraine has a paperless approach for permitting procedure in the mining sector – today, the Ukrainian Geological Survey is a One-Stop-Shop for the mining permitting process, providing:
Online access to legacy geo-data that can be used to support complex investment decision making; aligned to UNFC standards;
The ability to bid for concession licenses through online auctions;
Direct communication with project-operators through e-cabinet to understand and develop partnerships on the ground.
CMIC was established in April 2022 with the aim of advising government and supporting delivery of the new strategy Resilience for the Future: The United Kingdom's Critical Minerals Strategy. The strategy sets out the UK Government's approach to accelerating growth of the UK's domestic capabilities, collaborating with international partners and enhancing international markets to make them more responsive, transparent and responsible.