The Director General of the Ukrainian Geological Survey took part in the 5th edition of the Raw Materials Summit in Brussels. The summit featured over 100 speakers, including policymakers, industry leaders, innovators, and over 850 attendees.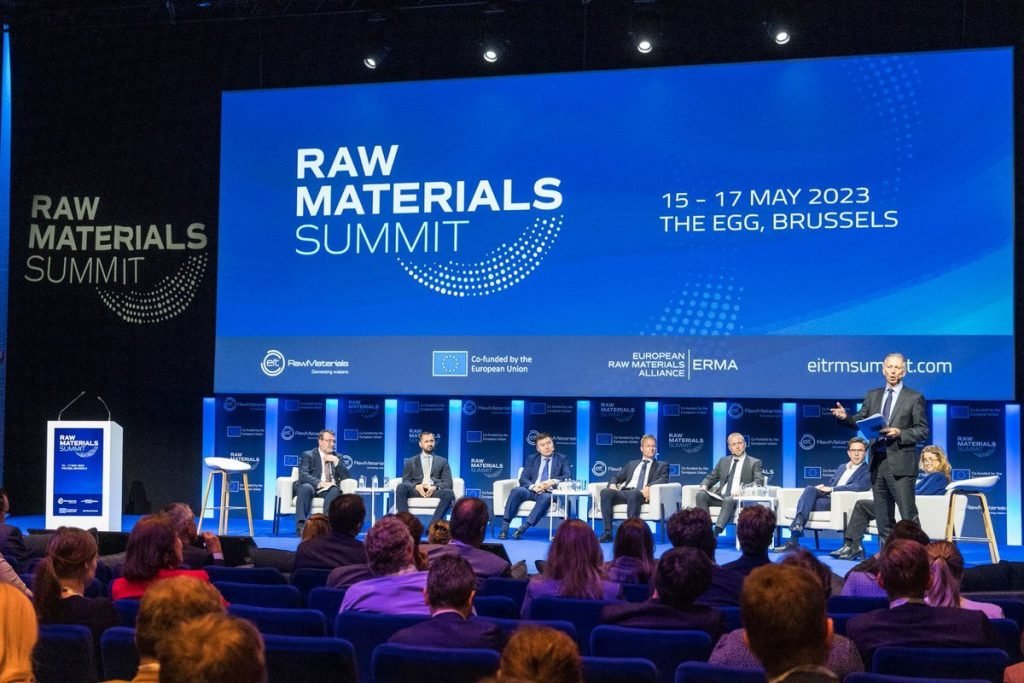 Critical raw materials are vital to Europe's successful green transitions, and Ukraine has a lot to bring to the table when it comes to the supply of critical minerals.
«Ukraine is a candidate country for EU membership. We are happy to join the European family, sharing the common values and common strategic goals of the Union, including in the area of mining, refining and recycling, which are pointed out as strategic European priorities until 2030 by CRMs Act», – said Roman Opimakh, Director General of the UGS.
The key goal of Ukraine is to set up sustainable, responsible, environmentally friendly green mining projects to create full value chain and finished goods inside of Ukraine, as the single part of the EU – https://lnkd.in/dfNy-gsy