The EU relies almost exclusively on imports from a small pool of exporters, and for some materials from just one supplier. The draft EU Critical Raw Materials Act sets the EU strategy to ensure a secure and sustainable supply of critical raw materials. The United Nations Framework Classification for Resources (UNFC) will be a cornerstone of this strategy.
According to the Critical Raw Materials Act, the EU member states have to report, using the UNFC classification system, on results from public and private exploration activities, as well as use the UNCF principals to submit applications for pan-European Strategic projects.
As showing the UN resource management week, which took place in Geneva, so far only a few countries in Europe have adopted the methodology and approaches of the UNFC to evaluate their reserves and resources. Many states of the former Warsaw bloc and counties of Eastern Europe have still used the ex-USSR classification principles.  Unfortunately, there is no official Bridging document between the UNFC and ex-Soviet classification for solid minerals and underground waters' reserves.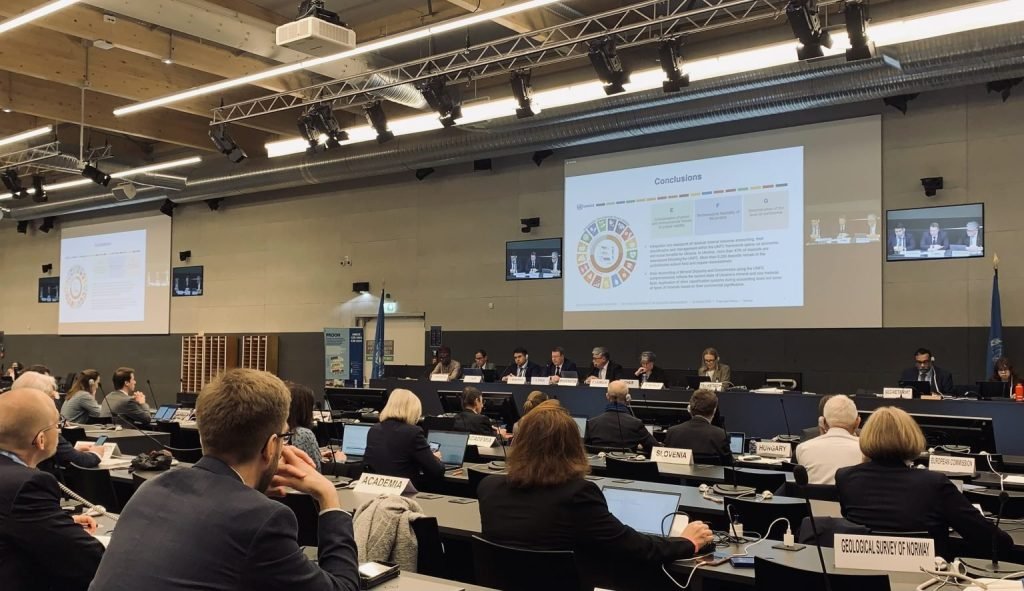 Meanwhile, in 1997, Ukraine was the first country in Europe and worldwide to implement the UNFC standards – so far, more than 43% of deposits in Ukraine are estimated in line with the UNFC. This year Ukrainian Commission on Mineral Resources, leaded by Serhii Payuk, has developed and presented the draft of Guidelance, which could be the future part of the UN Bridging Document for solid minerals and underground waters on unlicensed fields – https://lnkd.in/dE-iTKcP. In the UN venue, Ukraine proposed to share our experience with the European countries, which are in interest to replace the ex-Soviet measuring standards.